Attention Omaha Metro Area Business Owners
PARTNER WITH TEXT DEAL KING
Create Deals That Will Keep Our Members Coming Back to You for More.
Here's how it works:
1. Our marketing experts will work with you to create a great deal that will create business for you and bring good value to our members.
2. The King will review and approve your deal.
3. We'll make sure you and your team are ready to process your deal at your point of sale.
4. Now we'll start promoting your deal via text, email, social media and anywhere else we can.
We're right here to support you along the way!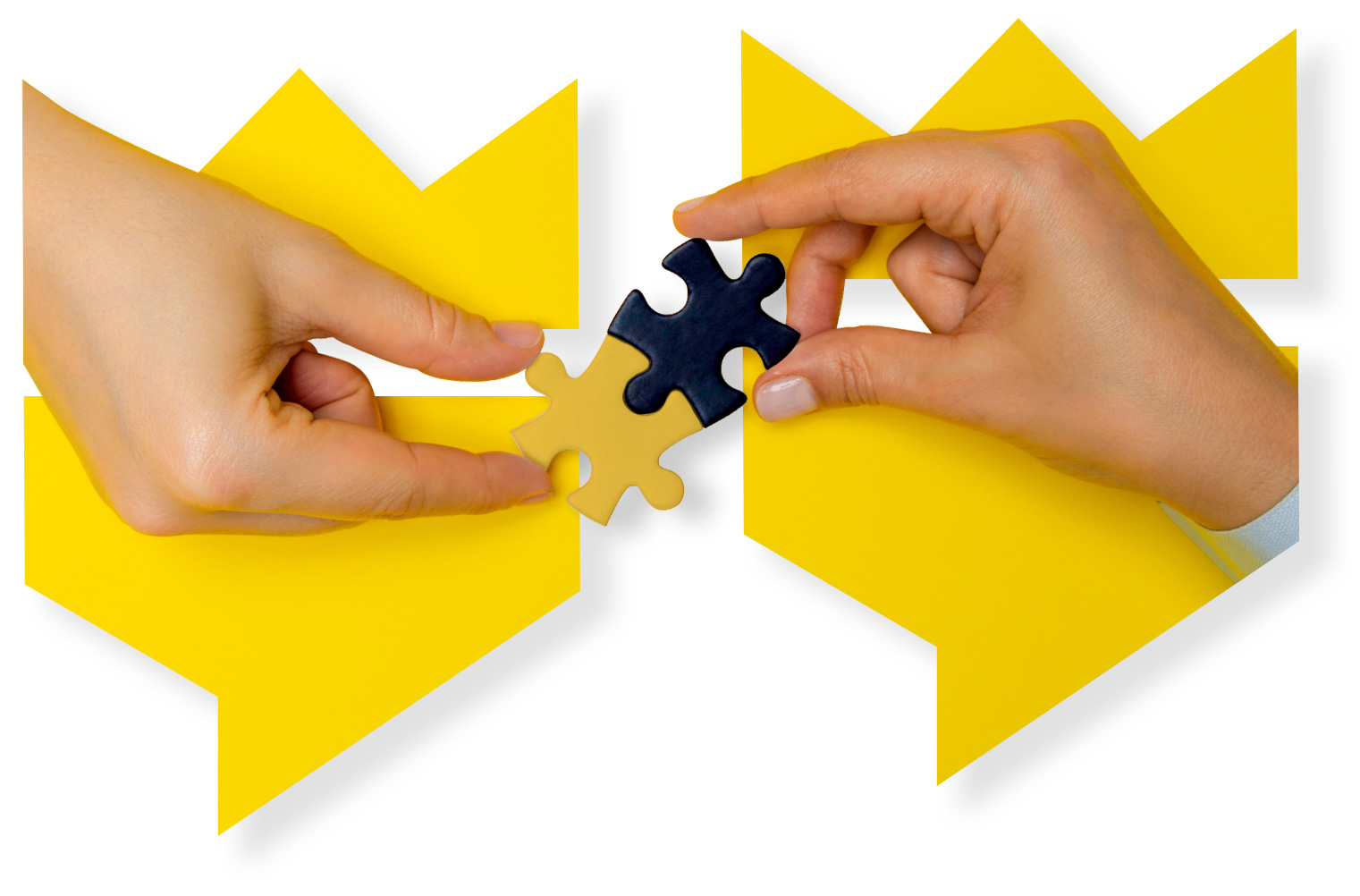 Why deal with the Text Deal King?
We're in the business of trust and we are building a list of members who know they can trust us to send them real deals they actually care about. In turn, we partner with businesses like you to create great deals for our members, but also deals that will help grow your business and introduce you to potential new customers.
Reaching potential customers directly on their phones can be a highly efficient way to advertise your business but it is not easy to get phone numbers and send messages people will not consider spam. Not to mention making sure you are following all the complex rules of text marketing. We are experts in text marketing and will navigate all the roadblocks so you can worry about running your business.
Phone users spend 13+ hours per day
Our study of text marketing shows that people have their phone within reach on average of 13+ hours per day and 68% of users say they check their phone for text messages at least once per hour.*
*Text Deal King Text Behavior Study
92% open to getting businesses offers via text
92% of respondents said they are open to getting offers from businesses via text but be careful though, 71% of people reported being annoyed by an unwanted text message from a business or organization in the last 60 days.*
*Text Deal King Text Behavior Study
We Serve Omaha, NE & Council Bluffs, IA
We are currently serving the greater Omaha metro area including Council Bluffs, IA and many of the surrounding communities. We're expanding in 2021! If you are a business owner in Fremont or Lincoln NE, we are ready to start setting up deals in your area soon!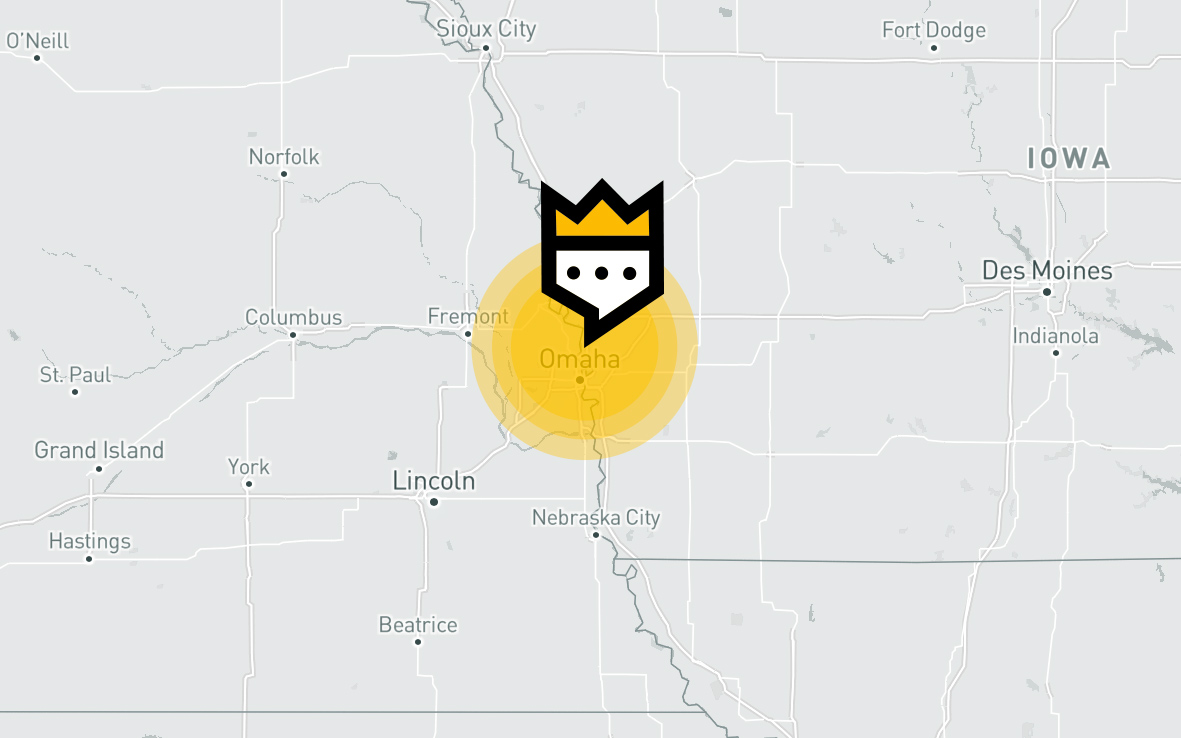 Text Deal King Pricing & Grand Opening Discounts
YOUR TEXT DEAL KING DEAL INCLUDES:
One Text Message with Picture and Coupon/Deal Details
We'll send your deal to each of our members whose user details match the type of deal you are offering.
Ad On our Website
Your deal will be featured on our website for both members and potential new members to see and claim.
Deal Advertised via Email
All our members will be notified about your deal via our email newsletters. This means it will reach our members even if they are not signed up to get text notifications about your type of deal.
Organic Social Media Posts
We'll promote your deal on all of our social media channels. We also offer an add on for a paid ad!
Artwork For Your Ads
Our professional team will create the ad artwork for your text message, our website, and our email newsletters. Our designers will make sure you love your deal ads. We even have a template you can share on your own social media and website if you'd like!
Unique Deal Codes
We can use unique codes for all of our members. You'll need to be able to enter that code in your POS or other system if you'd like to track usage.
UPC or Other Code POS Tracking
If you'd like to scan deals via UPC, QR, or other code via your POS equipment, we can add the needed codes to your deal imagery.
Hassle Free Offer Management
We manage all of the marketing and backend end management of your deal. We also provide service to our members if they have issues.
HOW PRICING WORKS:
Campaign Setup and Management Fee
A flat fee to setup and run your campaign.
Get Started
Per Member Fee
You only pay for members who are signed up to get notifications about deals that match your type of deal and for members who request you deal be sent to them.
Get Started
Grand Opening Special Pricing
Choose Your Discount!
Two Deals for $249 Total + Pay No Per Member Fee for up to 1k Members
Since we're brand new, we're just building our loyal group of members. We know that makes it hard to entice you to create a deal, so we have a great special to get you started with Text Deal King. Create your first deal in the first half of 2021 to help us build our members and we'll create your second deal in the second half of 2021 when our list is more robust.
Two Deals for FREE + Pay No Per Member Fee for up to 500 Members
Want to get two deals for free? For a limited time only, we're offering two deals to businesses who are willing to contribute a sweepstakes prize to our members. Restrictions do apply, but we want to hear about anything you think would be a great prize for our members.
Hurry our Grand Opening Specials End on 6-30-2021!
Choose Your ADD-ONS:
Reminder Text Message
We'll send a reminder text and your coupon to all matching members. You only pay an additional per member fee for each matching member and no other campaign fee.
Social Boost Ad
We promote each of our deals organically on all of our social media platforms. We can get even more exposure for your deal by promoting with a paid ad on Facebook, Twitter, Instagram, Reddit, Pinterest, or LinkedIn. Starting @ $20. To show you how much we care, we'll match 50 cents on the dollar for ads up to $30 to get your ad even more reach.
Video Package
Want to send a video with your campaign? Great choice! We can create the video for you or we can publish and send your own video. Starting @ $99 to add your own video and $499 to create a new custom video. The video is required to be about your deal. We recommend 15-30 seconds. The maximum is 1 minute.
Advanced Use Restriction
Our unique codes are included free and will work for most business but if you need even more ability to enforce single use or other restrictions, we have additional solutions starting at $99.
List Joiner
Would you like to ask our members to join your own text or email list? We can create a form for our members to opt into your own list. You must have anti-spam rules in place to qualify for this add on. Starts @ $199
Restrict Deal Claims
ALL our members must be eligible to claim your deal, but we can restrict how many total deals can be redeemed before the offer expires. There may be an additional fee depending on how you'd like to restrict your deal.
We're a Brand-New Company, But Not New to Text Marketing.
The management team at Text Deal King has been helping me with my marketing (including texting) for over 8 years and have delivered great results. I have used text marketing in the past and I am really looking forward to running my deal with Text Deal King in 2021 to reach an entirely new set of people.

- Blu Wahle - Wahle Inc -
What Do You Have To Lose?
Get Started Now!
Fill out this short form or reserve time for a no obligation 15-minute phone or web chat. We'll tell you about us, find out about you and see if we can create a great deal together.